A year round with merino wool
Posted by LARISA CHERECHIANU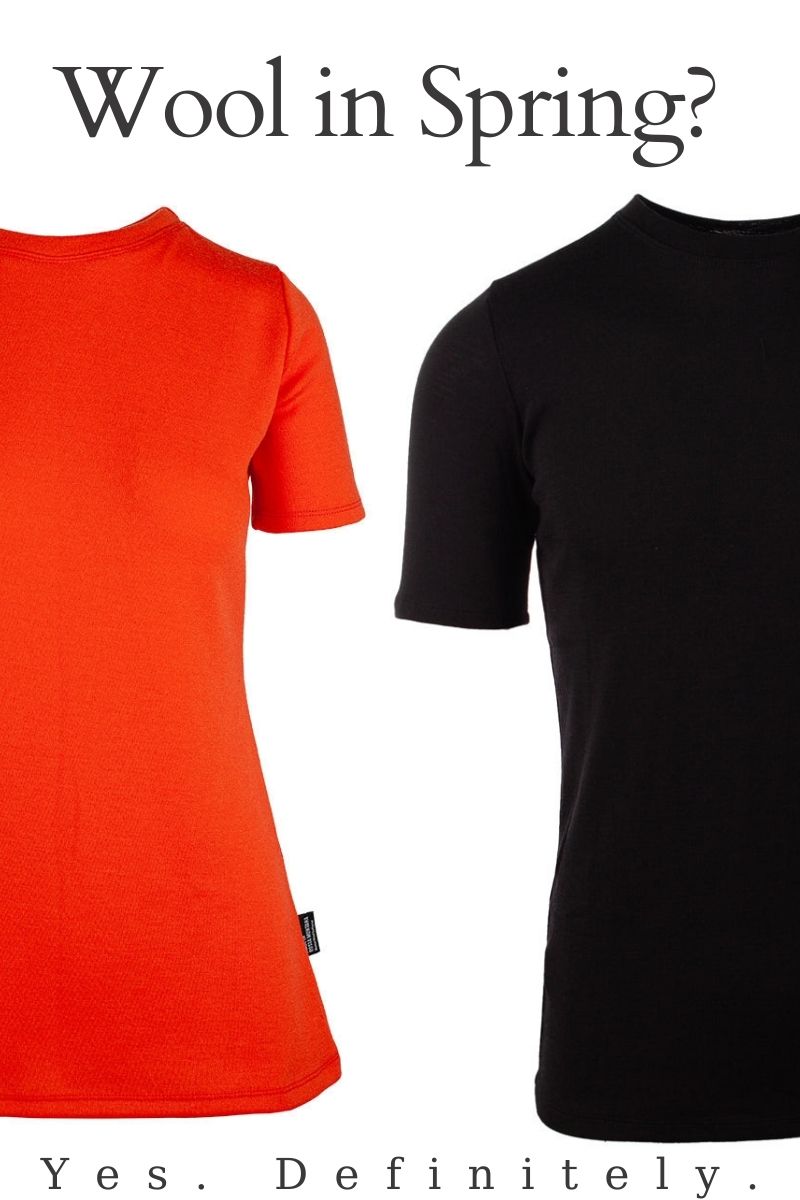 As spring embraces nature, all of us tend to get rid of bulky clothes, trying to forget those freezing winter days when we were seeking a bit of warmth by wrapping ourselves in endless layers of clothing. Needless to say, we're so thankful for all the merino wool base layers and hand knitted garments that kept us comfortable during the cold season!
However, as Dickens said, spring is that time of the year "when it is summer in the light and winter in shade" and so we still need to find equilibrium in our clothing in order to find joy in tricky April's days.
For us, at Made in Rosia Montana, it's also a renewing period: we celebrate our first year since the merino wool sewing workshop is opened and so, we can't be happy enough to anounce that you'll find in our shop high quality merino wool clothing all year round!
Now we're analyzing the goods and the bads we did this year, we're planting seeds for new projects, searching new designs and growing the quality of our team by organizing the process & procedure for our making of merino wool clothing line.  
Still, our main focus is to create a wide pallet of wool products, and so to offer the best ways to wear natural, organic fiber garments all over the year. 
Now a simple, quick question pops up: can we wear wool in warmer months?
YES! Wool doesn't have to be brought out just for winter, and wool doesn't mean just dense fabrics, thick base layers or knitted mittens. 
Wool is an incredibly versatile natural fiber, which through the very fine wool spinning technology can be transformed into a luxury fabric. 
Wool can be a soft, delicate and good looking lightweight fabric while maintaining all its natural gifts such as breathability so moisture doesn't build up, leaving your skin dry and comfortable. 
We think that for those who have never tried a wool t-shirt before is quite a big step to discover the feeling of an odorless, temperature regulating, durable and easy care garment for sunny seasons. 
But once you feel it, it becomes kind of addictive!
This being said, we're glad to share with you new patterns and textures for Made in Rosia Montana Spring/Summer Collection. It's all about midweight and lightweight merino wool undershirts, short sleeve, leggings, a beautiful stretchy rib merino wool and, our little surprise: a bit of silk in some of the basic wear products.
Feeling curious to try our wool products this spring?
Check our current women's and men's collection and stay close for there's more to come this season! Collection 2019 Sale 70% Off Title for image